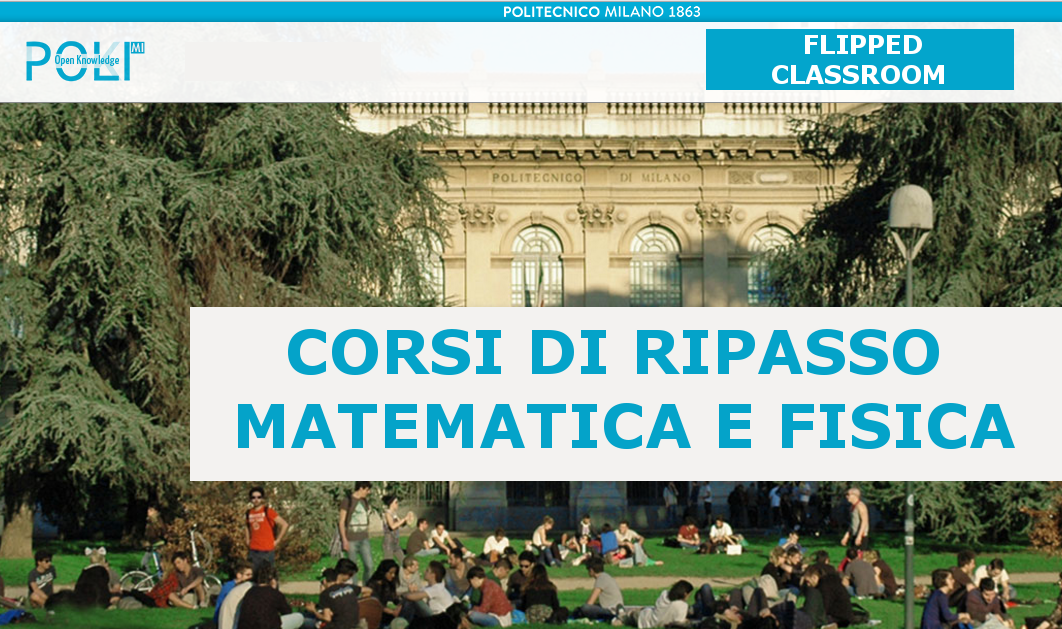 The course are free and all students can attend it. The aim of the course is to bridge mathematical gap and improve their knowledges and skills. Since 2011, preparatory Physic class were also planned, more info are available on Physic Department web site.
Since 2014, the lessons in class were based on "Pre-calculus" course available on POK (the Polimi MOOCs platform). All courses on POK are free, hence, students are strongly suggested to enroll the Pre-Calculus course and complete the activities before the live lectures start.
Moreover, such course is strongly recommended to students with OFA debt.

Classes are closed.
Timetable for Semptember 2016 is available here.
Per le altri sedi si rimanda ai rispettivi siti web: Cremona Piacenza Lecco Mantova Como